MJ Harris Flooring rebrands to Harris Carpets and Flooring
I have worked on five websites for Matt Harris of Harris Carpets and Flooring, Buckingham over the past 12 years or so.
Most recently Matt was making some changes to his products and services and also changing his company name and identity. Matt had had a new simpler logo created and wanted a website to reflect the same clear and contemporary style.
You can see the adaptation from his previous to current logos: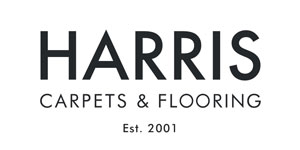 So we also tackled the website stripping back some of the content, using gentler more monochrome colours, losing the changing slider images on the Homepage and changing the layouts to his product pages. To provide a new classier version of what worked before in a cleaner layout with updated images too throughout.
Harris Carpets and Flooring say:
'I'm so happy with the service received from Joanna Craig. I think this might be the 5th website she has done for me now and every single one is perfectly built with the greatest attention to detail'